Trinity Evangelical Lutheran Church (ELCA)
401 Fifth Street North, Saint Petersburg, FL 33701
Sunday Worship: 10 a.m.
W

e welcome all who come to our worship services.
Communion is open to all believers!
  Trinit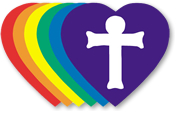 y is a "Reconciling in Christ" Congregation in the ELCA.  — Welcoming all people without regard to race, family or economic status, gender identity, sexual orientation, or differing abilities.
Join Us This Sunday!
Our musical offering on Sunday, March 24th will be Kyrie, K. 144 by W. A. Mozart
.
Trinity Lutheran is located in the downtown area of Saint Petersburg, a block from the Coliseum and the Senior Center. Parking is available in three lots and on the street. VIEW MAPS

The Church Office is open Monday through Thursday 9:00 am – 3:00 p.m.
Our Mission at Trinity is very simple: Sharing Christ's Love through Welcoming, Worshiping, Learning, and Serving. We take great joy and satisfaction in working within the community, and welcoming all who wish to worship with us.
Enjoy our member, Brendan Hall, performing the Prelude and Fugue in C Minor from Bach's "The Well-Tempered Clavier," as he did at Trinity on the Third Sunday of Advent.
From Pastor Paul
"Jesus was led by the Spirit in the wilderness, where for forty days he was tempted by the devil. He ate nothing at all during those days, and when they were over, he was famished."        (Colossians 4:15) Our gospels tell us that, after his baptism and before the start of his ministry, Jesus spent forty days in the wilderness of Judea. The season of Lent also lasts forty days; they are observed as a time of preparation for the Church's solemn and celebratory observances of Holy Week and Easter. This year, Lent begins on March 6, also known as Ash Wednesday. We will have worship services at 12:30 and at 6:30 on that day; they will include a practice called "the imposition of ashes;" using the ashes of burnt palm fronds, I will draw a small cross on people's foreheads. This is meant to be a reminder of our fragility and mortality — "remember that you are dust and to dust you will return." Lent used to be understood as a penitential season; in a sense, Christians "punished" themselves for their sinful nature. No meat was eaten on one or two days a week; people would "give up" some treat or luxury for all forty days. Instead of, or in addition to, giving something up for Lent, many Christians try to add some sort of devotional practice to their daily routine —reading the Bible, praying, doing acts of charity or service. Whatever your personal practices  are in Lent, I want to also offer you some things that we can do together.
You can join with others in reading daily devotions from a little book called "Lasting Hope," based on the book of Psalms. Each day's devotion includes a few verses of a psalm paired with a short reading by a more contemporary author—whether they be  Martin Luther, J.R.R. Tolkien, or Maya Angelou —plus a short meditation by a Lutheran pastor and a closing prayer. Copies of the book are available from the church. If someone's looking for a special act of service, they could take on the task of putting the daily readings on our Facebook page or website.
You can also join others in gathering for worship on Wednesday evenings at 6:30, when we will use the service of "Evening Prayer" found in our hymnals. Evening Prayer, also called Vespers, is one of the most ancient forms of worship in the Christian Church; as the sun begins to set, we praise God for the gift of unending light in Jesus Christ with psalms and hymns and prayers.
The center of Trinity's observance of Lent will be the "Souper Bowl of Caring" described on page three of the newsletter. The more aware we are of God's daily blessings, the more we will live with attitudes of gratitude and generosity. It's easy for us to miss how fortunate we are to have basics like food and shelter. During each week of the season of Lent, we're asking you to pay attention to your consumption of a particular commodity, give thanks for your ability to do so, and make a corresponding donation to our Food Pantry and Cold Night Shelter ministries.
It is my prayer that, rather than leaving us physically or spiritually "famished," our observance of the forty days of Lent as individuals and as a community of faith, will make us more aware of the blessings we enjoy and more committed to providing them for others.
WEEKLY ACTIVITIES FOR OUR TRINITY FAMILY
Sunday 9:00 a.m Bible Study
Sunday Worship 10:00 a.m. Tuesdays & Fridays 10:00 a.m. – 12:00 p.m. Distribution at our Food Pantry Wed 8:15 a.m. Men's Breakfast @ Rae Rae's Wed 5:45 p.m.  Bell Choir practice Wed 6:30 p.m.  Lenten Evening Prayer Service (Vespers) Sat 8:00 a.m. Loaves & Fishes Breakfast for the community