Trinity Evangelical Lutheran Church (ELCA)
401 Fifth Street North, Saint Petersburg, FL 33701
Sunday Worship: 10 a.m.
W

e welcome all who come to our worship services.
Communion is open to all believers!
  Trinit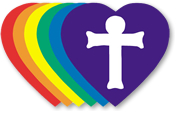 y is a "Reconciling in Christ" Congregation in the ELCA.  — Welcoming all people without regard to race, family or economic status, gender identity, sexual orientation, or differing abilities.
Come Join us this Sunday: Trinity Lutheran is located in the downtown area of Saint Petersburg, a block from the Coliseum and the Senior Center. Parking is available in three lots and on the street. 
VIEW MAPS

The Church Office is open Monday through Thursday 9:00 am – 3:00 p.m.
Our Mission at Trinity is very simple: Sharing Christ's Love through Welcoming, Worshiping, Learning, and Serving. We take great joy and satisfaction in working within the community, and welcoming all who wish to worship with us.
Enjoy our member, Brendan Hall, performing the Prelude and Fugue in C Minor from Bach's "The Well-Tempered Clavier," as he did at Trinity on the Third Sunday of Advent.
Renaissance Christmas Concert
Florida Pro Musica, an amazing a capella vocal ensemble, will present "A Renaissance Christmas," a concert of Gregorian chant, Latin motets, and Traditional carols, in our beautiful sanctuary on Sunday, December 16, at 3 pm.  Tickets are on sale now; they cost $20, with a group sale price of $18.  This concert is a fund-raiser for the restoration and maintenance of our 50-year old Moeller pipe organ.  Contact the church to purchase tickets and for more information or buy your tickets online

at the Florida Pro Musica website

.
From Pastor Paul
"Give my greetings to the brothers and sisters in Laodicea, and to Nympha and the church in her house."         (Colossians 4:15)
The earliest Christian congregations were small gatherings in people's homes.  The apostle Paul ends many of his letters by acknowledging the people who were offering hospitality to a particular Christian community.
The Lutheran church has a long history of combining Sunday-morning church worship with smaller, mid-week gatherings in people's homes for prayer or Bible study.
I am looking for ten individuals, or couples, or families that are willing to host a small gathering in their home once a month for the next six months.  You will have no more than six to eight guests in your home on a day and time of your choosing.
Some of the hosts need to offer their gatherings in the day-time for the people who don't like to go out after dark; some gatherings need to happen in the evenings or on weekends for the people who work nine-to-five jobs.  It would be great to have hosts scattered throughout the county, so that people don't have to travel too far to reach your house or apartment.  I'll let you have some say about who is invited into your home, but I want to divide up all of our active worshipers equally among the small-group hosts.
All you have to do is issue invitations to your assigned guest list, follow those initial invitations up with reminders, and offer some simple food and drink to the people who come to your home.  The actual structure and content of each month's gathering will be planned out by me or by the council.  You just need to get the conversation started and keep it flowing for a half-hour or forty-five minutes.
Please prayerfully consider whether you can help me with this project; I need everyone who starts it to see it through to the end.  People need to count on your gathering happening every month.  Everyone values the close "family" feel that we are blessed to have at Trinity.  One of the goals of these gatherings is to strengthen relationships between people.  Another goal is to give everyone an opportunity to have their voice heard.
Contact the church office if you think you'd enjoy hosting a small-group gathering in your home, or if you need more information before you can make the commitment.  By the end of the month, I hope to be able to "Give my greeting to the brothers and sisters in St Petersburg" and the small group that gathers each month in your home.
WEEKLY ACTIVITIES FOR OUR TRINITY FAMILY
Sunday 9:00 a.m Bible Study
Tuesdays & Fridays 10:00 a.m. – 12:00 p.m. Distribution at our Food Pantry
Wed 8:15 a.m. Men's Breakfast @ Rae Rae's
Wed 5:45 p.m.  Bell Choir practice
Wed 6:00 p.m.  Suppertime Study
Sat 8:00 a.m. Loaves & Fishes Breakfast for the community